Thanksgiving Tips: Maintain a Healthy Lifestyle with Your Little
We're all about Thanksgiving at Big Brothers Big Sisters of Massachusetts Bay. Who wouldn't love a Holiday based around giving thanks and food!? With that being said, we don't want to lose sight of the importance of a healthy lifestyle. We asked former Little and Intern, Jeffrey, to define what a healthy lifestyle means to him and how other Bigs can encourage their Littles to do the same.
What does maintaining a healthy lifestyle mean to you?
To me, maintaining a healthy lifestyle includes eating right and exercising on a regular basis. It is always a struggle when you first start or have to change your eating habits because it is not something you're used to! Being healthy means you live longer and your body can function better.
How can your friends and family fit into your healthy lifestyle?
Friends and family support is important for maintaining good health too. Have fun with your friends and family, but when you eat out you should still follow your diet and know what to eat and what not to eat. You have to know what your limit is and keep the promise you made to yourself. A healthy diet should be a habit not a phase.
How could a Big encourage a Little's healthy lifestyle?
My Big has never talked to me directly about eating healthily, but he always demonstrates healthy habits, which made an impact on me. I see that he and his family eat healthy and when I go to his house I promise myself to try anything before I decide I don't like it. Providing me with a Big Brother who leads by example is very powerful.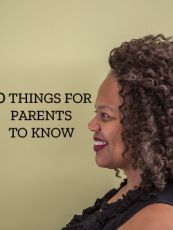 Free Fact Sheet
10 Things for Parents to Know
Children s safety is our number one priority; throughout the duration of the match, not just the beginning!
Get the Free Fact Sheet
---