Virtual Mentoring Activities, Community Resources, and More | October 2021
ENGLISH AND SPANISH VERSIONS BELOW
BBBSEM Guidelines on Social Distancing
As of May 11th, matches that are a part of the BBBS Community-Based program may resume 1-1 in-person outings that follow Massachusetts and CDC recommendations for COVID-19 safety precautions. Campus-Based matches must speak to a match advocate before meeting in-person. Please check here for further details on our updated guidelines.
Matches that are a part of BBBS School, Workplace and Mentor 2.0 programs should continue to connect virtually until further notice and are not permitted to meet in person. If you are unsure of which program you are a part of, please contact your Match Advocate.
20 Minute Mentoring Activity  
1. Don't forget to check our updated partnership lists for both Boston and Cape Cod to find discounted activities for matches!
2. Fall is the perfect time to test your navigation skills with a trip to a local corn maze. Check out this list of corn mazes in eastern Massachusetts to get you started.
3. Celebrate Indigenous People's Day with free admission to the MFA on Saturday, October 9. There will be a limited supply of art kits and books available for kids.
4. Cape Cod: Visit the farm animals, enjoy hay wagon rides, and more at the Fall Festival at the Taylor-Bray Farm in Yarmouth Port, October 9 from 10am-4pm.
5. The Boston Book Festival will take place October 16-23 and the schedule has both virtual and in-person activities for kids and teens! On Saturday, October 23, the Roxbury branch of the Boston Public Library will be celebrating with several interactive, in-person events.
6. Fall-o-Ween Children's Festival will take place at Frog Pond on Friday, October 22! Adults and children are encouraged to wear Halloween costumes and participate in a wide range of fun and spooky family activities.
Virtual Activity
20-Minute Mentoring Activity: Curiosity
– Now that your Littles have settled into the school year, it's a great time to focus on building Curiosity! Encourage your Little to ask questions in the classroom, on your outings, and while out exploring the world in order to foster a love of learning.                  – If your Little is open to trying new things, you can make sure your time connecting is focused on exploration of their interests. If trying new things is something your Little is working on, start small by sharing a new-to-them food together or raise a new topic of discovery as a conversation during one of their favorite activities.
–

Try this team puzzle challenge together

to explore Curiosity!
2. Explore the 

Hidden Worlds of the National Parks

! Choose one of the National Parks or explore all five of them.
3. Hispanic Heritage Month is coming to a close on October 15, but the cultural celebration can continue all year long! This list of resources has something for everyone with crafts, history, recipes, and more!
4. Matches with Littles ages 13+ are invited to join virtual cooking classes through Milk Street Kitchen in partnership with Big Sister Boston! Fall classes will take place October 16, November 21, and December 12. Register to make pasta on October 16 or find the links to register for the other classes here.
Match Spotlight!
Big Marlena and Little Diya have been matched for 9 months and recently got to try throwing pottery together. It was Diya's first time and she was an absolute rockstar! Marlena was so excited to watch Diya flourish while exploring a potential new hobby. What a great way to explore Curiosity!
Want to be featured in the Match Hub? Send us your submission by filling out this form.
Updates and Resources
1. Bigs: We are hosting a BIG Ideas: Tough Topics session on Thursday, October 21 at 6pm. Join us to talk to other Bigs and Big2Big members about any tough topics that you are encountering in your match. Register for the session here.
2. As the days get colder, you can save on home heating costs by improving your insulation with help from Mass Save. Click here to learn more about no-cost home energy assessments and insulation incentive discounts.
3. Parents: Join BBBSA and Search Institute for a free 90-minute Workshop for Parenting Adults webinar on October 26 from 6:30-8pm. Participants will have access to resources and support building developmental relationships and strategies for enhancing their family's strengths. Advance registration is required using this link. Please enter Agency ID #0469 when registering, along with our agency name: Big Brothers Big Sisters of Eastern Massachusetts.
4. Need help with sports registration fees this fall? Apply for support through Sports Matter!
---
SPANISH TRANSLATION BELOW
Directrices de BBBSEM acerca del Distanciamiento Social
A partir del 11 de mayo, las parejas que forman parte del programa basado en la comunidad de BBBS pueden reanudar sus salidas en persona siguiendo las recomendaciones de Massachusetts y del CDC para las precauciones de seguridad de COVID-19. Las parejas en nuestros programas de escuela deben hablar con uno de nuestros empleados antes de reunirse en persona. Consulte aquí para obtener más detalles sobre nuestras pautas actualizadas.
Las parejas que son parte de los programas BBBS School, Workplace y Mentor 2.0 deben continuar conectándose virtualmente hasta nuevo aviso y, por ahora, no se les permite reunirse en persona. Si no está seguro de que programa forma parte, comuníquese con nuestra agencia.
Actividad de Mentoría de 20 minutos! 
2. El otoño es el momento perfecto para poner a prueba sus habilidades de navegación con una aventura en un laberinto de maíz local. Consulte esta lista de laberintos de maíz en el este de Massachusetts.
3. Celebre el Día de los Pueblos Indígenas con entrada gratuita al MFA el sábado 9 de octubre. Habrá una cantidad limitada de kits de arte y libros disponibles para niños.
4.Cape Cod: Visite los animales de la granja, disfrute de paseos y más en el festival de otoño en Taylor-Bray Farm en Yarmouth Port el 9 de octubre.
5. Boston Book Festival se llevará a cabo del 16 al 23 de octubre y el programa tiene actividades virtuales y en persona para niños y adolescentes. El sábado 23 de octubre la sucursal de Roxbury de Boston Public Library celebrará con varios eventos interactivos en persona.
6. El Festival para Niños de Fall-o-Ween se llevará a cabo en Frog Pond el viernes 22 de octubre. Los adultos y los niños pueden usar sus disfraces de Halloween y participar en una amplia gama de actividades familiares divertidas y espeluznantes.
Actividades Virtuales
1. Actividad de Mentoría de 20 Minutos: Curiosidad
Ahora que su Little se ha adaptado al año escolar, es un buen momento para concentrarse en desarrollar la Curiosidad. Anime a su Little a hacer preguntas en la escuela, en sus salidas y mientras explora el mundo para fomentar el amor por el aprendizaje.
Si su Little está dispuesto a probar cosas nuevas, puede asegurarse de que su tiempo de conexión se centre en la exploración de sus intereses. Si probar cosas nuevas es algo en lo que su Little todavia está aprendiendo, comience poco a poco compartiendo una comida nueva para ellos o plantee un nuevo tema de descubrimiento como una conversación durante una de sus actividades favoritas.
Prueben juntos este desafío de rompecabezas en equipo para explorar la Curiosidad.
2. ¡Exploren los mundos ocultos de los parques nacionales! Elijan uno de los parques nacionales o exploren los cinco.
3. El Mes de la Herencia Hispana llega a su fin el 15 de octubre, ¡pero la celebración cultural puede continuar durante todo el año! Esta lista de recursos tiene algo para todos con manualidades, historia, recetas y más.
4. Las amistades con Littles mayores de 13 años están invitados a unirse a clases de cocina virtuales a través de Milk Street Kitchen en asociación con Big Sister Boston. Las clases de otoño se llevarán a cabo el 16 de octubre, el 21 de noviembre y el 12 de diciembre. Regístrese para hacer pasta el 16 de octubre o busque los enlaces para registrarse para las otras clases aquí.
Amistad De Esta Semana:
Big Marlena y Little Diya han sido amigas durante 9 meses y recientemente pudieron intentar una clase de cerámica. Fue la primera vez para Diya y lo hizo como una estrella. Marlena estaba tan emocionada de ver hacerlo tan bien a Diya mientras exploraba un nuevo pasatiempo. ¡Qué gran manera de explorar la Curiosidad!
¿Quiere aparecer en Match Hub? Complete este formulario y podría aparecer en un futuro Match Hub.
Actualizaciones y Recrusos
1. Bigs: Estamos organizando una sesión de BIG Ideas: Tough Topics el jueves 21 de octubre a las 6 pm. Únase a nosotros para hablar con otros Bigs y miembros de Big2Big sobre cualquier tema difícil que encuentre en su amistad. Regístrese para la sesión aquí.
2. A medida que se aumenta el clima frío, puede ahorrar en los costos de calefacción del hogar mejorando su aislamiento con la ayuda de Mass Save. Haga clic aquí para obtener más información sobre las evaluaciones de energía para el hogar sin costo y los descuentos en incentivos de aislamiento.
3. Padres: Únanse a BBBSA y Search Institute para un seminario web gratuito de 90 minutos para padres el 26 de octubre de 6:30-8pm. Los participantes tendrán acceso a recursos y apoyo para construir relaciones de desarrollo y estrategias para mejorar las fortalezas de su familia. Se requiere registro previo usando este enlace. Ingrese la ID de agencia #0469 al registrarse, junto con el nombre de nuestra agencia: Big Brothers Big Sisters of Eastern Massachusetts.
4. ¿Necesita ayuda con las tarifas de inscripción deportiva este otoño? ¡Solicite apoyo a través de Sports Matter!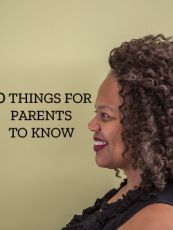 Free Fact Sheet
10 Things for Parents to Know
Children s safety is our number one priority; throughout the duration of the match, not just the beginning!
Get the Free Fact Sheet
---