Waiting Little of the Month: Meet Eduardo!
Big Brothers Big Sisters of Massachusetts Bay (BBBSMB) is making a real difference in the lives of over 3,200 children in eastern Massachusetts. During the month of June, BBBSMB is running a "30 Guys in 30 Days" campaign to help recruit male volunteers for the over 30 youth currently on the wait list in Waltham and surrounding towns. One of those kids waiting, Eduardo, is featured below – let's help him to find a Big Brother!
LET'S MEET 9 YEAR OLD WAITING LITTLE BROTHER FROM WALTHAM, EDUARDO!
Eduardo is a calm, personable kid who makes friends easily with his peers. He has a good sense of humor and likes to laugh. Eduardo may be quieter when first getting to know his Big, but would form a strong friendship over time.
INTERESTS: Soccer, basketball, hockey, outdoor activities, boating, swimming, climbing things, board games, card games, reading.
THINGS YOU CAN DO TOGETHER:
Play sports in the park
Have a picnic and bring a board game
Try out every playground in Waltham
Learn something new together – Eduardo wants to try karate!
Eduardo was enrolled in the program because he could benefit from having a male role model to connect with and talk to, who can introduce him to new hobbies.
BEST FIT: " I would like a Big Brother who is friendly and funny." A Big Brother who also speaks Spanish would be ideal for this family (but we also have many waiting Littles who need an English-speaking Big!)
---
Eduardo es un Little Brother tranquilo y amigable quien hace amistades fácilmente con sus compañeros. Tiene un buen sentido de humor y le gusta reírse. Probablemente sería más tímido al conocer a su Big, pero al familiarizarse más, formaría una amistad fuerte.
INTERESES: Fútbol, basquetbol, hockey, estar afuera, ir en canoa/kayak, escalar cosas, juegos de mesa, jugar cartas, leer.
ACTIVIDADES QUE PODRIAN HACER JUNTOS:
Jugar deportes en el parque
Tener un picnic y traer un juego de mesa
Visitar todos los parques en Waltham
Aprender algo nuevo juntos – ¡Eduardo quiere aprender el karate!
Eduardo le beneficiaría tener a un modelo con quien podría conectar, hablar y explorar varios intereses o nuevas actividades.
UN BIG ÓPTIMO: "Quiero a un Big Brother amable y chistoso." Un Big Brother quien hable español sería óptimo para esta familia.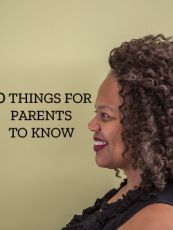 Free Fact Sheet
10 Things for Parents to Know
Children s safety is our number one priority; throughout the duration of the match, not just the beginning!
Get the Free Fact Sheet
---