Waiting Little of the Month – Meet Gabe!
Big Brothers Big Sisters of Cape Cod and the Islands is standing up for National Mentoring Month and igniting the potential of children on Cape Cod and Martha's Vineyard. There is a continued need for caring adult volunteers, specifically male volunteers in this area and you can help! Give the gift of friendship to Gabe (or another little on our waiting list) by becoming a Big today!
Waiting Little of the Month: Meet Gabe!
Why I Want A Big: "I want a Big Brother who I can build stuff with and have fun!"
About Gabe: Gabe is an outgoing 9 year old boy who lives in Chilmark with his mom and has been waiting for a Big Brother almost a year.
Interests: Gabe is interested in a wide range of activities including soccer, gymnastics, building things, art & yoga. Gabe recently joined the Cub Scouts and has also started participating in cross-fit. Gabe also loves reading, especially about dragons, dinosaurs & Godzilla. Gabe is a "constantly chill" kid who is always willing to help, and his current favorite TV show is The Simpsons. A big brother who likes a wide range of activities, both indoors and outdoors, would be a great mentor for Gabe.
Things You Can Do Together:
·        Play soccer
·        Go to yoga
·        Build something together
·        Play a board game (Gabe is getting good at Chess!)
Why He Needs a Big: Gabe lives with his mom, who would like him to have an additional positive adult in his life to explore his interests, beyond what she is able to do with him. Gabe's mom would really like a Big Brother who could be a consistent part of Gabe's life to take him bowling, fishing in the summer or just exploring new places on island.
There are 14 boys, in addition to Gabe, on Martha's Vineyard who are currently waiting to be matched with a Big Brother. If you are interested in learning more about how to become a mentor, visit our website: www.CapeBigs.org. We hope you'll also consider sharing Gabe's story to help him, and other kids on the wait list, find a Big!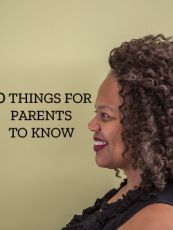 Free Fact Sheet
10 Things for Parents to Know
Children s safety is our number one priority; throughout the duration of the match, not just the beginning!
Get the Free Fact Sheet
---