3 Ways to Get Involved This Giving Tuesday
Happy Thanksgiving! We are officially in the season of giving and you know what is quickly approaching? No, not Christmas…Giving Tuesday! Giving Tuesday is a global movement that celebrates and encourages philanthropy and generosity. So, after you strike some deals with Black Friday and Cyber Monday, be sure to kick off the season of giving on Tuesday, November 29. In today's post, we highlight just a few of the ways you can give back to BBBSMB this Giving Tuesday.
1) Donate
The easiest way to get involved this #GivingTuesday is by simply making a donation. And you are not JUST making a donation, you are making an investment in a child's life. Whether it is $10 or $100, your generosity will help us with empowering more children to thrive in our community.
2) Become a Big Brother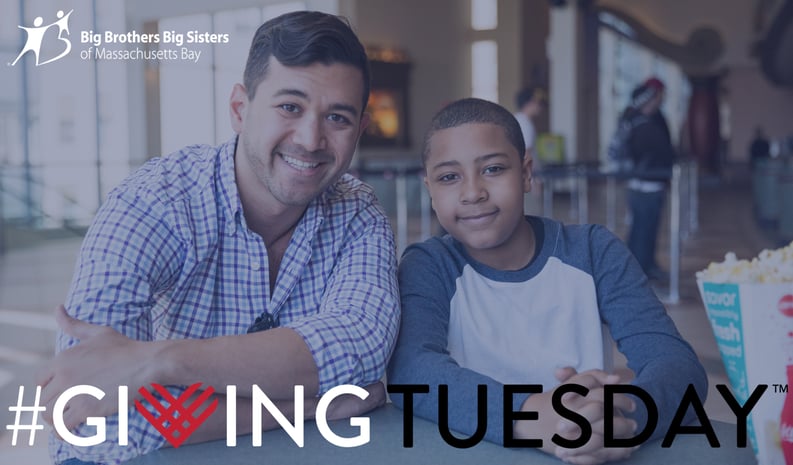 Looking for an even deeper way to give back this year? Become a Big! There is no better way to give back to your community than impacting the life of an at-risk child. Becoming a Big Brother is a rewarding, and most importantly FUN way to take part in Giving Tuesday.
3) Simply share your 'BIG' experience on social media!
If you are already a Big and money is a little tight right now, don't fret, you can still get involved! Simply sharing your experiences as a Big with your social media network is a great way to show you gave back this Giving Tuesday, as well as sharing with your friends and family how awesome being a Big really is! Check out our #GivingTuesday Social Sharing Guide below for some pointers.
Save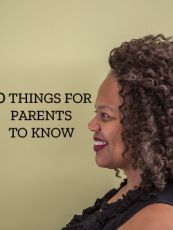 Free Fact Sheet
10 Things for Parents to Know
Children s safety is our number one priority; throughout the duration of the match, not just the beginning!
Get the Free Fact Sheet
---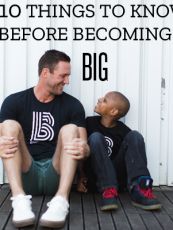 Free Fact Sheet
10 Things to Know Before Becoming a Big
Download this essential fact sheet to help prep for the volunteering process.
Get the Free Fact Sheet