How Mentoring Can Have a Positive Impact on Your Career
There are countless benefits to becoming a mentor. Aside from potentially gaining a lifelong friend and making a difference in a child's life, Bigs can also develop skills that make them standout employees. Time and time again we hear from many of our volunteers that their experiences have had a positive impact on their career and research seems to confirm this.
We asked some of the staff who speak with Bigs day in and day out (many are also Bigs!) to share why they believe mentoring can help in the workplace. Their answers couldn't have been more spot-on…
"Bigs understand the importance of communication…"
"Bigs are able to adjust their own perspectives, preferences or expectations to accommodate their Little's family; sometimes stepping outside of their comfort zone in order to make their friendship work. Bigs recognize the importance of empathy, resiliency and being a listener to a problem, rather than a fixer. Bigs are also able to respect other people's perspectives and appreciate the different experiences in a person's life that form those." —Chelsea Parham, Match Support Specialist
"Bigs lead by example…"
"As a child's mentor, Big Brothers and Big Sisters are role models to children that will grow up to be the leaders of tomorrow. A lot of Bigs go into their match— lectures already in mind— with hopes of teaching their Little how to become a well-rounded adult, only to realize over the duration of their friendship that their presence alone has a tremendous impact on their Little's definition of success." —Nubian Meehan, Digital Marketing & Communications Asst.
"They're more adaptive…"
"As a Big sometimes there are hardships and sometimes it can be fun and exciting. It just makes you more comfortable no matter the situation."—Ivett Delgado, Community Relations Supervisor
"They go above and beyond…"
"Above everything, Bigs are compassionate. Being a mentor to a child is mutually beneficial for Bigs and Littles, but Bigs especially go above and beyond to make sure that their Little is benefiting from their relationship.They're driven to make a change in their community and impact the lives of others which is an invaluable character trait." —Ashley Felix, Program Asst.
"Being a Big opens up the community…"
"Big Brothers Big Sisters is a national organization with thousands of Littles and thousands of Bigs. I have had so many times talking with people on a plane or a train or just in public and you realize they have a friend who was a Big Brother or they were a Little Brother. Instantly you have that connection where you're like 'Oh, I know the type of person you are, and you know the type of person I am.' There's so much of work and life that is your ability to communicate with people and your ability to do what you say you're going to do. When you tell a Little Brother or a Little Sister that you're going to be there on Saturday at 11 o'clock, they're not going to forget that you've got to be there on Saturday at 11 o'clock. That accountability really goes over to each part of your life." —Jay Cronin, Collegiate & Community Partnerships Coordinator
"They are practiced in thinking about doing things intentionally…"
"It develops a lot of foresight and a lot of planning and it develops being intuitive with other people. There is a lot of people practice skills that I think would easily translate into the workplace."—Jessica Witenstin-Weaver, Match Advocate
"Bigs have patience…"
As a Big, "you don't always see results quickly. It's patience. It's listening to somebody else. It's not always putting yourself first."—Linda Young, Office Administrator
"They are really able to have a personal interaction.."
"They have that empathy of being in the shoes of being a mentor. Any time you're engaging with someone new and different, the knowledge and experience you get [by being a mentor] makes you a stronger communicator, makes you someone that people feel more comfortable approaching. Being someone who is a team player and has that ability to go out and help someone makes them really strong in the work dynamic."—Michaela Burns, Human Resources and Operations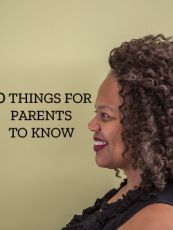 Free Fact Sheet
10 Things for Parents to Know
Children s safety is our number one priority; throughout the duration of the match, not just the beginning!
Get the Free Fact Sheet
---