5 Misconceptions About Becoming a Big
We talk to prospective Bigs every single day and we hear many different reasons why they they can't become a Big Brother. We're here to clarify some of the most popular misconceptions! Any of these reservations you may have about becoming a Big will wash right away the moment you meet your Little.
1. There is always enough time to #AddALittle.
A few hours, twice a month, for one year. That is seriously all the time it takes to become a Big Brother. With your busy schedules, you always make sure to save time for the people you care about. Once you meet your Little, they will become one of those people you care about and make time to see. Also, along with being matched based off of interests, we also make sure you and your Little live within 20 minutes of each other to make meeting up easy for the both of you!
2. The program costs as much as you want it to.
Becoming a Big Brother comes with no costs whatsoever. Obviously, you may spend a few dollars if you want to grab some ice cream or see a movie together. However, if you are on a tight budget, meeting up with a Little does not have to be an extravagant outing every time. Just throwing around the football or playing a board game is enough to have a memorable day with your Little.
3. We match you with a Little based on BOTH of your interests.
One of the top worries potential Bigs have about the program is that they will not be able to connect with and establish a relationship with their Little. Well, when being matched with a Little it is not just simply first-come, first-serve off of a wait list.
Our BBBSMB team makes sure to match Bigs and Littles together based on their personal interests and behaviors, so you can easily connect with them and make an impact. If you are a sports fan and love to remain active, well so does your Little!
4. You can receive help through every step of your match.
Being a Big Brother is not like an after-school program where you just simply help your Little with their math homework. As a Big, you are creating a friendship and deciding how that is going to take shape. Outings, topics of conversations, everything is decided amongst you and your Little.
In order to help you along the way, we also match you with a Match Advocate. They will check in with you every month through scheduled calls and walk you through any difficulties, give advice, and keep you updated on fun activities for you to do together. You will never be alone!
5. There is nothing to fear about becoming a Big Brother. 
Possibly the biggest misconception BBBSMB faces is how big of a commitment becoming a Big Brother is. There is no reason to fear letting your Little down, or not feeling like you are able to be a role model for somebody.
And this is no way to downplay the impact or commitment a match takes, but rather that becoming a Big Brother is all about providing a helpful friend for a child in need. Like anything you do in your life, there is no NEED to be perfect. Be yourself, and simply be there for you Little and you can make a major impact.
Still have some questions about the program? Schedule a time to talk with one of our enrollment specialists here!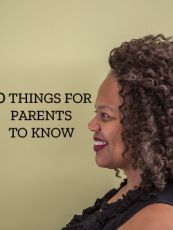 Free Fact Sheet
10 Things for Parents to Know
Children s safety is our number one priority; throughout the duration of the match, not just the beginning!
Get the Free Fact Sheet
---