BBBSMB Staffer & Big Brother Kyle K. is #BostonMAde
Our very own Kyle Kozelka, Enrollment Supervisor and Big Brother, has been selected by the City of Boston's Onein3 Council to appear in their #BostonMAde campaign, which recognizes 20-34 year olds living and working in Boston who are community-oriented and help make the city better for all of us.
In this post Kyle shares the driving force behind his decision to work with Big Brothers Big Sisters of Mass Bay, accomplishments he's most proud of, and some encouraging words of wisdom for young Bostonians interested in getting more involved. Congratulations Kyle, your determination and drive is inspiring! 
---
Describe the important work that BBBSMB does in Boston and what your role in the organization is?
Big Brothers Big Sisters of Massachusetts Bay is dedicated to forming healthy, long-lasting friendships between Boston youth and adult mentors with a focus on positive youth development.  BBBSMB believes that every child should have access to supportive and caring adults and that these relationships can lead to positive, long-lasting outcomes.  BBBSMB provides professionally supported 1-on-1 mentoring relationships, and, at its core, is helping to develop a greater and expanded sense of community.  Having first volunteered as a Big Brother myself, I joined the agency as an Enrollment Specialist, interviewing and matching Boston area children, families and volunteers.  Three and a half years later, I am an Enrollment Supervisor, continuing to form mentoring relationships as well as supporting our Enrollment team through training, process improvements and program management.
What made you want to work for Big Brothers Big Sisters?
I grew up in the Midwest, in a small rural town where community, both literally and figuratively, was inescapable.  It was something valued but also, something I took for granted.  Upon moving to Boston in 2008, I was excited by the vast resources a major city provided, but soon realized community in an urban setting presents unique challenges.  Neighbors do not necessarily translate into community.  Experiences within the same community or neighborhood differ dramatically.  Discrimination, access to community resources, poverty and countless other challenges could not only serve to bring some individuals together, but also push them apart.  I was drawn to BBBSMB not only due to the agency's proven track record of providing youth with positive, healthy, long-lasting friendships, but also the agency's ability to foster community across varying backgrounds, experiences and identities.  Not only were youth being exposed to a diverse group of adult mentors, but these mentors were also forming connections and relationships with families and Littles across difference in every conceivable way. Bigs, Littles, and their families were forming new, personal connections to their existing community or, in many cases, forming connections with new communities.  While the focus remains on positive youth development, match relationships provided a unique opportunity for everyone involved to grow, learn and explore.
In terms of your involvement, what are you most proud of in terms of any goals achieved or progress made? Any plans for the future you'd like to share?
I helped launch our first Workplace Mentoring Program at BBBSMB, connecting Boston elementary school students with adult mentors in the workforce.  Children are able to visit mentors at their places of employment, gaining exposure to the work environment and local Boston businesses.  I now oversee several unique Workplace Mentoring Programs, which also provide Boston professionals with an opportunity to form deeper connections to their own community.  Not only are the individual relationships being formed, but new partnerships between local Boston schools and businesses are expanding an awareness of and connection to the community.   Having a social work background, BBBSMB has provided me with the unique opportunity to create trainings and develop learning materials to increase the expertise of our staff and in turn, provide our matches with the best possible support.
In your view, what makes Boston such a great city?
Boston is a city with a great amount of local pride. This pride often translates into a desire to not only be a resident of the city, but an active participant in the community.  Whether this results in an individual donating time or money to a local charity, a community member forming a group around a local issue or a college student new to the city wanting to become connected on campus, Boston is a city full of passionate and dedicated individuals seeking ways to engage and interact.
What would you say to young Bostonians interested in getting more involved?
While it can seem like a daunting process to become more involved, the city offers infinite ways to do so, whether it be to enter a mentoring relationship or joining a local community club or service organization.  Quite often, it is not only a desire to give back, but also a desire to belong to something, whether that be a friendship, a movement or a community.  I have heard from countless Big Brothers and Big Sisters about the immense gratitude they have towards the youth and families they have been matched with, sharing what they have been able to gain through the process.  By choosing to get involved, you might just be surprised at what you are able to get back.  I experienced that firsthand after being matched with my Little Brother, Josiah.  Whether it be trying a new food, or attempting a new skill (sailing, skiing or riding a bike), Josiah leapt into each new experience, not letting an unfamiliar environment or setting slow him down. While I was there to cheer him on during each adventure, Josiah consistently taught ME the importance of being open to new experiences and being willing to fail.   And fail I did.  Whether it be falling on my face while skiing or demonstrating my lack of skills on the basketball court, Josiah helped me embrace the fun of the moment and re-evaluate what it mean to "succeed."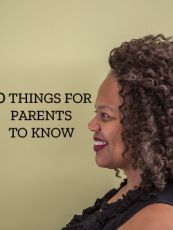 Free Fact Sheet
10 Things for Parents to Know
Children s safety is our number one priority; throughout the duration of the match, not just the beginning!
Get the Free Fact Sheet
---