10 Low-Cost Things To Do With Your Little This Fall
While it's sad to say goodbye to summer, Fall is a New Englanders dream! There are so many fun and cost effective things to do in and around the Boston area. To make your lives easier, we thought we'd highlight a few to get you and your Little out in the crisp fall air.  Enjoy and feel free to add some of your own favorite fall activities below in the comment section!
1. Go on a Haunted Boston Ghost Tour
This historic, spooky tour takes place right in downtown Boston at the Boston Common. This 90-minute long walking tour tells you the great history of this city, as well as some of it's spookiest stories. Make sure you look out for the ghosts, though…
2. Get ready for Halloween together
Ahh, the time of year when you can dress like a crazy person and eat candy until you get sick. Isn't it the best?! There are many activities you can do to get ready for Halloween with your Little. You can make your own costumes together or eat some spiders (chocolates ones, of course). Get your pillow cases ready and have a safe and fun Halloween together!
3. Help clean up your neighborhood
Be a good Samaritan with your Little and walk around your neighborhoods and offer to rake some leaves. It is a great chance to enjoy the fall weather and bond with your Little. Plus who doesn't love jumping into a big pile of leaves?
4. Make Your Mama Proud and Bake a Pie!

Sometimes staying in and doing a low key activity is great way to get some extra bonding time together. It's even better when you can learn something new. Ask a family member or friend for a favorite recipe and try baking a fresh apple pie together (or another family favorite). Your Little will be proud and your stomachs will thank you!
5. Visit a Farmers Market
Boston's Farmers Markets are a great place to visit. You can hear plenty of yelling from the proud vendors, and find lots of fresh produce, meats, and many other things. Shop around and grab a snack! It'll be quite an experience for you both.
6. Welcome to the Jungle

Did you know that there are farms in the Boston area that boast some of the best corn mazes in the country? Now these babies may look easy from an aerial view, but once you enter from the ground, it can be a pretty impressive feat to make it from start to finish! Check out some of the great local places here.
PRO TIP: Call ahead for hours. Some places are only open on the weekends while others provide a discounted rate if you go Monday- Friday!
7. Go to the Boston Vegetarian Food Festival
Hop on the train to the Reggie Lewis Center and check out this awesome Food Festival in October. Filled with exhibits, activities, and most importantly…free samples! Vegetarian or not, this festival is a great time and a way for you and your Little to learn about and try some healthy, fresh foods.
8. Carve pumpkins
Get in the spirit of Halloween and carve some pumpkins with your Little. Get creative and make all different kinds! A traditional smile, a scary one, maybe even a cat with some drawn on whiskers. Don't forget to light them up and place them outside for everyone to see!
9. Try some science experiments
With school now in session, have an educational and fun get together with your Little and try out some really cool science experiments. Try making a pumpkin volcano, some corncob popcorn, or anything else you can think of. Excuse me while I go try some of these myself.
10) The Boston Common Costume Dash

Grab a costume and head on down to the Boston Common for the first annual Boston 5k Costume Dash! Not only will you get to 'work off' all the candy you'll be eating that night, but its a great way to also support BBBSMB since all proceeds go back to the organization. Join the team here. Not into running? There are plenty of ways to volunteer days of as well.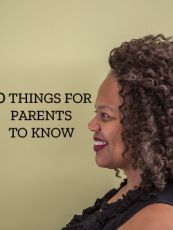 Free Fact Sheet
10 Things for Parents to Know
Children s safety is our number one priority; throughout the duration of the match, not just the beginning!
Get the Free Fact Sheet
---