Big Brothers Big Sisters of Massachusetts Bay Honors Fallen Firefighter and Boston's Former Mayor for Making Boston a Better Place
BOSTON, May 12, 2014 – On May 22, Big Brothers Big Sisters of Massachusetts Bay (BBBSMB) will honor two of Boston's biggest heroes. This year's annual Big of the Year Gala will pay tribute to fallen firefighter Michael Kennedy of Boston Ladder 15, a Big Brother of seven years. Michael was a friend to 14-year-old Alex, taking him to sporting events and amusement parks and spending time together just hanging out. More importantly, he was a role model and mentor who changed Alex's life forever.
"In choosing Michael Kennedy as our Big of the Year, we celebrate seven years of friendship," said Wendy Foster, CEO of Big Brothers Big Sisters of Massachusetts Bay. "Like many of our incredible Bigs, Michael inspired his Little to reach higher, walk taller, dream bigger and grow stronger. We are humbled and privileged to be part of the friendship he and Alex shared."
BBBSMB will also present the sixth-annual "Excellence in Mentoring" award to Boston's former Mayor, The Honorable Thomas M. Menino, for his significant, positive and immeasurable impact on the lives of children in our community.
Big of the Year is a unique event that celebrates the spirit of volunteerism and recognizes remarkable community leaders who help brighten the lives of children and build stronger, more vibrant communities in the Massachusetts Bay area.
Since the event's inception, supporters have played an integral role in helping BBBSMB raise more than $8.2 million, resulting in over 3,200 new friendships. The agency would not be able to recruit, assess and train Big Brothers and Big Sisters or professionally match and support their relationships with Littles without this financial support.
About The Big of the Year Gala
This year's Big of the Year Gala will be emceed by Kate Snow, a long-standing Big Sister who serves on the national board of Big Brothers Big Sisters of America. Kate is a National Correspondent for NBC News, contributing stories to Nightly News with Brian Williams, the TODAY show and Dateline.
The event will feature musical performances from Grace Kelly and The James Montgomery Band featuring James Montgomery.Grace Kelly is a 21-year-old Korean American singer/songwriter/saxophonist/composer who wrote her first song when she was seven years old and orchestrated, arranged and performed an original composition with the Boston Pops Orchestra at age 14.
Blues legend James Montgomery quickly ascended the New England music scene while attending Boston University in the early 1970s. He has since recorded six albums and has toured with many major artists including Aerosmith, Bonnie Raitt, Bruce Springsteen, the Allman Brothers and Steve Miller.
To purchase tickets or for more information about the Big of the Year Gala, held on Thursday, May 22, 2014 at the Sheraton Boston Hotel, click here >>.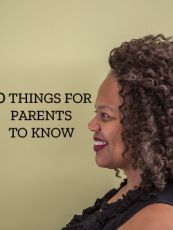 Free Fact Sheet
10 Things for Parents to Know
Children s safety is our number one priority; throughout the duration of the match, not just the beginning!
Get the Free Fact Sheet
---