Grandparent Resources
Families come in all shapes and sizes. Regardless of who a child's official guardian is, those who call us are united by one common belief: they all want what's best for their child/grandchild. Time and time again we see moms, dads and now more than ever, grandparents, looking for a program that will help their child develop and see the world through a different lens. For many, that solution is getting their child a Big.
On Cape Cod and Islands, this rings particularly true. As an ode to guardians, and particularly grandparents, we wanted to share an inspirational story of one of the incredible grandmothers in our program. Although there are always hesitations when signing up a child other than one's own, Cheryl Armstrong of Hyannis, a grandmother to two sons in the program, speaks highly of her grandsons' Bigs. Read below to hear Cheryl's story and see the many ways Big Brothers Big Sisters has positively influenced her life, her daughter's life and the lives of her two grandsons.
About seven years ago, when Hyannis resident Cheryl Armstrong realized her two grandsons were growing up without a father figure, she decided to do something. Having been involved with Big Brothers Big Sisters of Cape Cod & Islands (BBBSCCI) many years before, she contacted the program again to get both Jesse and Sean, her two grandsons, Big Brothers. Seven years later, Jesse and Sean have each been matched with Big Brothers who now positively impact Cheryl's family in unimaginable ways.
Several years ago, when Armstrong was a single mother herself, she got a Big Brother and Big Sister for her own son and daughter. Despite those relationships 'fizzling out,' Cheryl decided to give the program a second chance.
"The growth of the program has been phenomenal since I was first involved years ago," she says. "They asked so many questions, and really personalized the matching to my grandsons. I'm still so amazed at how well-matched each of the boys are."
Jesse Borden, now 18 years old, was matched with his Big Brother Jeremy when he was 11. Armstrong describes Jesse as a more intellectual and laid back individual who loves the water and music. Over the years, his Big Brother both shared and embraced these interests, allowing Jesse to grow and learn from them. Jeremy takes Jesse boating, gardening, and even taught him how to snorkel.
"I find that the Big Brother also wanted to get to know his Little Brother's interests and was geared toward enhancing his life in those areas,"Armstrong says. "Jeremy has come to see Jesse at his school functions, has supported his summer job at the Hyannis museum, and has gotten him gifts that point him towards his interests. I feel like he is the necessary older wisdom that Jesse needed."
Sean Borden, now seven years old, has been matched with his Big Brother, Steven, for about a year now. Unlike Jesse, Sean is more active. According to Armstrong, the two love to go to the beach, run, hike, and play ball. Additionally, Steven has played a huge hand in boosting Sean's academic performance.
"Sean was having a problem with math in school, and his Big Brother is a number cruncher, so his was a big help in that area too," Armstrong says. "This match was really important, especially for Sean to get through his schools years."
Along with benefiting her grandsons, the program has also been a huge help to Armstrong and her daughter.
"It gave me some time to myself as a grandmother, so it didn't feel like I was just raising another set of children," she says. "I felt like it was enabling me to give them more opportunities other than what I could give them as a grandmother. I also felt that it gave my daughter more room to grow in her life and in herself, to become a manager at her work, and have a better income to support her family—and gave her a peace of mind while doing so."
Seeing the success of the program within both of her grandsons, Armstrong feels as though the evolution of BBBSCCI over time is truly responding to the growing need for mentors in the Cape community.
"I feel as though a lot of kids get lost and have to grow up faster because they are on their own while their mom is working," she says. "There isn't always the availability for a sitting for young single mothers. Your program now has gotten stronger in that it makes parents feel secure and comfortable with the volunteers, given the world today."
At the end of the day, both Cheryl and her daughter have seen Jesse and Sean experience a more 'well-rounded' upbringing. "As a grandmother, I didn't feel like I had to do this," she reflects, "but I feel blessed that I was able to."
There is NO age Limit to becoming a Big. Grandparents have a wealth of information to share with a Little of their own. Sign up Today!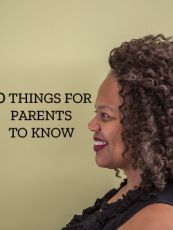 Free Fact Sheet
10 Things for Parents to Know
Children s safety is our number one priority; throughout the duration of the match, not just the beginning!
Get the Free Fact Sheet
---