10 Free Activities to Do in Boston This Summer
After record-breaking snowfall in Boston this past winter, Big and Littles are more than ready to get outside to spend some time in warm weather. Knowing it is difficult to find inexpensive places to go, we have compiled a budget-friendly list of activities and events that the city has to offer. Check out the following ways Matches can explore Boston while soaking up a little summer sun!
10. Hike the Blue Hills Reservation
Located right outside the hustle and bustle of south Boston, the Blue Hills reservation is a great respite from the busy streets of the city. It is easily accessible by public transportation and offers countless trails to explore. Spend the day discovering wildlife, getting some great exercise, and viewing a unique and scenic view of Boston with your Little.
9. Go on a Duck Tour
As one of our partners, Boston Duck Tours offers free tickets for Littles with the purchase of a Big's ticket. Enjoy the day driving around Boston on the streets and on the water, learning about the city from two fun and exciting points of view.
8. Walk around the Christian Science Plaza
Known as the "First Church of Christ," this building serves as the world headquarters for the Christian Scientist Church. You and your Little can take a tour inside and view some of its amazing architecture. Also, for only a small fee of $6, you can take a tour walking through the Mapparium, a glass globe of the world over three-stories tall- a sight to see in itself!
7. Venture to Castle Island
Located just south of Boston, Castle Island is also easily accessible by public transportation. Here, you and your Little can walk around the 175-year-old granite fort, learn a little history, and enjoy some scenic views of the ocean, boats, and airplanes taking off at the nearby Logan Airport.
6. Have a Picnic in the Commons
Pack up some sandwiches, drinks, and a big blanket and take it to a nice green spot of grass in the Boston Commons. Bring a frisbee or ball to play catch after lunch, and walk over to Frog Pond to see some fish or check out the neighboring playground.
5. Attend One of These Free Summer Events:
June 14: Bunker Hill Day Parade
Commemorating the Battle of Bunker Hill, the Bunker Hill Day Parade travels all around Charlestown, Massachusetts. Celebrate our nation's history while also having a blast experiencing old-fashion costumes and music.
July 18-20: Revere Beach Sand Sculpting Festival
Take the T up to Revere Beach to see some of the amazing artwork created by talented sand-sculptors. Bring bathing suits so afterwards you can hit the beach yourself and make your own sandcastle.
4. Climb aboard the USS Constitution
Named by President George Washington, the USS Constitution is the oldest commissioned warship still afloat in the world. If your Little likes hand-on activities, then this is the perfect place to go! Along with exploring the ship, you and your Little can stroll through the museum next door that has many interactive exhibits about the ship's construction and history.
3. Have a Ball at King's Bowling
As another one of our partners, King's Bowling offers free bowling and shoe rental for Littles before 5 p.m. with the purchase of a standard rate for their Big. Strike up some fun with a little friendly competition between you and your Little!
2. FREE Fun Fridays
Thanks to our friends at the Highland Street Foundation, each Friday seven sites around Boston are open up to the public for free. Typically a lot of these places may cost you a pretty penny, so check out their schedule here and plan what you want to see in advance!
1. Get Library Cards
Not only will these allow you to peruse the beautiful Boston Public Library and check out some neat books, but it will also grant you and your Little access to any of the Boston museums for free or discounted prices at any time you desire. With a library card, you can reserve passes for almost any museum around Boston, including the Museum of Science, the Museum of Fine Arts, and the New England Aquarium.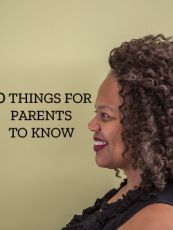 Free Fact Sheet
10 Things for Parents to Know
Children s safety is our number one priority; throughout the duration of the match, not just the beginning!
Get the Free Fact Sheet
---