Meet Nick, Our Big of the Year
Meet Nick Sisler, our nominee for Big Brothers Big Sisters of America's Big of the Year! As a college freshman playing hockey at MIT, Nick made the decision to become a Big Brother to Evan. They bonded immediately over a mutual passion for ice hockey and pushed each other to go out of their comfort zones. Upon learning that Evan was diagnosed with a number of disabilities shortly after their match, the two of them grew closer as they worked together to overcome Evan's hardships. Read on to hear their inspiring story.
Nick first got involved with the Big Brothers Big Sisters program eight years ago when he was 18 and an undergrad at MIT. His Little Brother Evan came from a single parent home with few close relatives, in need someone he could count on for support and confidence.
"Older than a peer but young enough to hang with, Nick, through his friendship with Evan, has unknowingly provided a bit of a buffer for Evan. A layer of security around him just from being there as his Big," said Evan's mother, Trudy.
Early in their friendship, Evan was diagnosed with OCD and Tourette syndrome, which posed challenges for him physically and socially. Rather than let the diagnosis limit their relationship, Nick took this as an opportunity for the pair to challenge themselves and grow together.
"Throughout this period I encouraged him to fight through these struggles, to embrace who he is and focus on what he can control," said Nick. "I encouraged him to be optimistic and tried to inspire him with examples of successful people who had persevered through similar adversity."
Nick pushed himself to learn more about the challenges Evan may be facing while encouraging Evan to try new things. Together, they tried things like playing soccer, Frisbee, and found a shared passion for ice hockey. Nick set up an opportunity for Evan to practice with him and his hockey team at MIT. During one practice, Evan even got to have a shoot-out against the goalie!
See: 10 Reasons Why College Teams Should Get Involved in Local Mentoring
"He absolutely loved being cheered on by Nick and his team," said Trudy. "Nick has taught him what inclusion and feeling a part of a team feels like."
Evan soon joined his local youth hockey team, challenging himself physically, and with Nick's encouragement, he began to challenge himself socially, as well. He visited Nick at his fraternity house and began befriending his teammates.Now, eight years later, Evan is on his high school's varsity hockey team and is looking forward to more hockey, college, and even forming new relationships.
"It has been a fantastic experience to watch Evan grow and mature, and humbling to think that I have had an impact on his growth," said Nick. "While teaching Evan, I have become more confident, patient, and empathetic."
Evan discovered new passions and grew through his relationship with Nick, but he wasn't the only one who learned more about himself. As Evan transitioned from child to teenager, Nick was transitioning from college to career. For Evan, it was making his high school's hockey team that eased the transition. As Nick grew, he discovered a passion for coaching, which led him to his current role as MIT hockey's assistant coach.
"He added a lot to my life, as I added a lot to his," said Evan.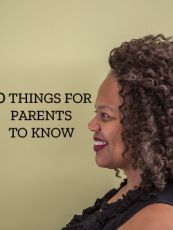 Free Fact Sheet
10 Things for Parents to Know
Children s safety is our number one priority; throughout the duration of the match, not just the beginning!
Get the Free Fact Sheet
---