Jennifer Penton of Boston's Finest Donates NHL signed Bruins Jersey to Benefit BBBSMB in honor of Michael Kennedy
After meeting Firefighter Michael Kennedy just weeks before his heroic death fighting a fire in Boston's Back Bay neighborhood, Boston Police Officer Jennifer Penton of Boston's Finest on TNT knew she wanted to give back to Kennedy in any way she could. After receiving an authentic Boston Bruins Jersey through a local fundraiser, she called in a favor in to the Boston Bruins during play-offs, requesting them to sign the jersey in honor of Kennedy's heroism.
Using "Bidding for Good", Jennifer wishes that all of the proceeds from the sale of this jersey go to one of Kennedy's favorite charities, Big Brothers Big Sisters of Massachusetts Bay (BBBSMB), a local nation-leading youth mentoring program that aims to provide kids with caring adult mentors that they need for healthy development and success in life. As a Big Brother of over 7 years to his Little Brother Alex, Firefighter Kennedy was just one of the 2,000 matches the organization currently serves in the Boston area. Because BBBSMB is 100% donor supported, Jennifer's donation and your contribution can make a real difference in the life of a child.
To bid on the Boston Strong jersey in support of BBBSMB please visit: https://www.biddingforgood.com/bostonstrongjersey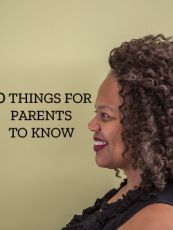 Free Fact Sheet
10 Things for Parents to Know
Children s safety is our number one priority; throughout the duration of the match, not just the beginning!
Get the Free Fact Sheet
---