BBBSMB Earns Coveted 4-Star Rating From Charity Navigator
Charity Navigator, America's largest and most-utilized independent evaluator of charities, has awarded Big Brothers Big Sisters of Massachusetts Bay the prestigious 4-star rating. The award indicates that Big Brothers Big Sisters of Massachusetts Bay "adheres to good governance and other best practices that minimize the chance of unethical activities and consistently executes its mission in a fiscally responsible way," Ken Berger, president and CEO of Charity Navigator, wrote in a congratulatory letter addressed to President & CEO Wendy Foster.
"We take great pride in receiving Charity Navigator's coveted highest rating," said Wendy Foster, CEO of Big Brothers Big Sisters of Massachusetts Bay. "This distinction reflects our accountability to our supporters to put dollars to the most efficient and effective use and a commitment to remain true to our mission to serve more youth across Massachusetts Bay with the highest quality."
Charity Navigator works to help charitable givers make intelligent giving decisions by providing information on more than five thousand charities nationwide and by evaluating their financial health. It calculates each charity's score based upon several broad criteria, including how much is spent per dollar raised, what percentage of funds goes to programs vs. administrative and fund-raising expenses, and the organization's long-term financial health. It then assigns a rating from one to four, with four being the best rating.
Jessica Zander, Chief Financial Officer of Big Brothers Big Sisters of Massachusetts Bay remarked, "Our supporters demand and deserve accountability, and I am very pleased that we are recognized for consistently providing it."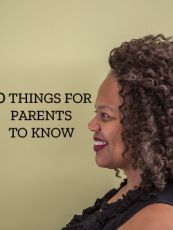 Free Fact Sheet
10 Things for Parents to Know
Children s safety is our number one priority; throughout the duration of the match, not just the beginning!
Get the Free Fact Sheet
---