Mosaic Boston Partners with Big Brothers Big Sisters of Massachusetts Bay
When Scott Howard isn't busy working as a Community Group Administrator and member of Mosaic Boston, Howard likes to spend his time mentoring his Little Brother, Garrell. Matched for less than a year, Howard is the first to admit that like any newfound friendship, there was distance between them when they first met.
"Now we're like real siblings, joking, laughing, and breaking into tears during jokes even. It's been a wonderful and endearing experience to say the least," said Howard.
After hearing that over 800 boys in Massachusetts Bay were still waiting for Big Brothers, Howard decided to bring his two passions together, a love of God and mentoring his Little Brother Garrell, to help initiate a partnership between Mosaic Boston and Big Brothers Big Sisters of Massachusetts Bay.
"Everyone, and I mean EVERYONE, would make a great addition to the Big Brothers Big Sisters of Massachusetts Bay program," said Howard, "So many people have so much love to give and have such powerful personalities. I believe it would be a glorious sight to see more religious institutions coming together to mentor children in need".
Members of Mosaic Boston, like Howard, share the common belief of loving God and bringing their love to the people of Boston. Shane Sikkema, Executive Pastor of Mosaic Boston, believes that Mosaic Boston and other church communities have a lot to offer mentoring programs like BBBSMB.
"Many of us at Mosaic have been blessed by a solid mentor… someone we trust to speak truth into our lives, and love us unconditionally with no strings attached. Our community became interested in BBBS because we saw it as a great way to let our positive experience overflow into the lives of others here in Boston."
Pastor Shane believes that his members are rooted in values that motivate them to help others who need it most. By the guidance of those like Pastor Shane and by example of Scott Howard, they've paved the way for other organizations to get involved and make a real difference in the community; and have a little fun while their doing it.
"Garell seems to take in things like a sponge (except Ice Skating that didn't work out well). I think he's learned that hanging out with an adult is actually pretty fun and I think I may have given him my love of literature which is great. He already loves books, but you can never have too many, right?"
Even with partnerships like Mosaic Boston, Big Brothers Big Sisters of Massachusetts Bay is still in need of volunteers. With over 800 boys on the waiting list, the organization is actively seeking other church communities to step up and get involved.
To learn more about becoming a Big or how you can get your church involved contact Ivett Delgado at IDelgado@bbbsmb.org.
Mosaic Boston holds services on Sunday mornings in the Fenway and Sunday evenings in Allston. For more information visitwww.mosaicboston.com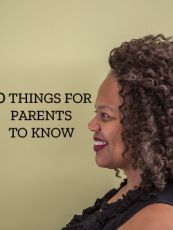 Free Fact Sheet
10 Things for Parents to Know
Children s safety is our number one priority; throughout the duration of the match, not just the beginning!
Get the Free Fact Sheet
---