Mentoring Real Life Stories: Add a Little Campaign's Jake and Brandol
After seeing firsthand the impact BBBSMB can make, Jake decided it was his turn to become a Big Brother and he has never looked back. Now after a match of almost a year and a half, Jake has seen significant changes in Little Brother Brandol's life as well as his own. Both guys were excited to participate in the Add a Little Campaign, and encourage more men to take the first step toward volunteering. Read their story here. 
Watch Jake and Brandol in the Add A Little Campaign video:
Jake: 
Why did you decide to become a Big Brother?
I went to a Celtic's game in early 2012 with a friend of mine who is a Big Brother and his little, Dante. Dante sat with us courtside thanks to the Big Brother program, right next to where the Celtics run out of the locker room onto the court during their introduction. Learning about the program from my friend throughout the game really spiked my interest to become a Big, but what closed me on making the leap to actually get involved was what had happened after the game when the Celtics won. Paul Pierce, who just so happened to be Dante's favorite player, came over to Dante before heading into the locker room, looked Dante right in the eyes before me, gave Dante a high five and let him have the headband he wore during the game. Yes, it was a sweaty, somewhat gross head band that a lot of people probably wouldn't touch, but the expression on Dante's face in that particular moment in time was priceless. Being able to share a moment such as this, and almost see a kid's life change right in front of me was incredible and I wanted nothing but to be part of it.
Were you nervous about Adding a Little to your life? How were your hesitations alleviated?
After interviewing with BBBSMB, more of my questions were answered and any hesitations I had were alleviated. They were with me every step of the way. There was more excitement than nervousness. As soon as I met Brandol and gave him a high five, he smiled and any slight doubts I had immediately vanished. Brandol couldn't have been a better match!
What is your favorite thing to do together? How do you Add a Little excitement to your day with your Little?
Brandol has always had a strong passion for swimming since day one so I would consider that our favorite activity to do. We have a special handshake that we do when we first meet which, I think, helps spike up the level of motivation before we head out and spend time together.
How would you describe your relationship with your Little?
I'd say we have a pretty close relationship. He isn't afraid to tell me what is on his mind and talk about family, friends, school, activities he likes to do, etc. We always talk about different ideas of types of activities that we would like to do together and hardly ever get bored.
What has your Little learned from you?
If I had to choose one thing that my little has learned from me, it would be how to properly interact with adults, authoritative figures, and new friends his age. In the beginning of our relationship, he was very shy when meeting new people and really seemed unsure how to act and kind of carry on a conversation. Now when he meets new people, he shakes their hand, looks them in the eyes, and is unafraid to introduce himself and ask the person how they are. His manners and confidence, I feel, have come a long way. He was always willing to help out with anything that needed to be done.
How has Adding a Little impacted you?
Seeing him grow and experience new things that he might not have otherwise gives me a huge sense of gratification. I never had an older brother to talk to or look up to when I was a kid and I always wished I did. I am always thinking to myself, what would I like my big brother to be like if I had one when I was a kid? I also ask myself, what types of things would I want to do as a kid with a Big Brother and what types of important life lessons would I have liked to have learned as well? Keeping this mentality helps me. It has impacted the way I behave, the decisions I make and the person I desire to be.
What would you say to other guys who are interested in Adding a Little, but aren't quite sure it's for them?
I would tell them that it will become one of the most fulfilling, rewarding experiences that they will discover in their life. It has for me anyways. Not only are you becoming a role model and volunteering your time for the benefit of another, but you meet and develop business/personal relationships with a lot of new people in the community as well. With all the spectacular events that the Big Brother Big Sister of Massachusetts Bay provides, there is always something new and exciting to do. Don't look back, become a Big Brother and you will thank me later.
Currently, there are 800 boys waiting for a Big Brother. The Add a Little Campaign is aimed to show guys that Adding a Little can make a big impact on a child's life and hopefully encourage more guys to volunteer. How did you both like being apart of the campaign?
We very much enjoyed being part of the campaign. I personally know for a fact that there is a high demand for Big Brothers in the area because every time I bring Brandol home, his friends are always coming to greet us and asking if I can help them find a Big Brother for them too. We believe that by volunteering our time to helping out the campaign, we are helping Brandol's neighborhood friends get that closer to acquiring a suitable Big Brother.
Brandol:
If you could describe your Big Brother in one word what would it be?
Nice. He is nice to me.
What has your Big Brother taught you?
He has taught me how to swim. Taught me how to read.
What was it like being apart of the Add a Little filming and photo shoot? What was your favorite part of the day?
Eating!
Would you recommend getting a Big Brother to other kids in Boston?
Yeah! Because if you're bored you can just call your big brother, and he will pick you up and you can do stuff.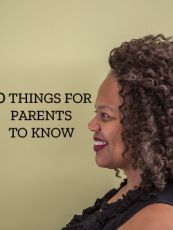 Free Fact Sheet
10 Things for Parents to Know
Children s safety is our number one priority; throughout the duration of the match, not just the beginning!
Get the Free Fact Sheet
---