Mentoring Real Life Story: Add a Little Campaign's Navin and Cristian
Big Brother Navin knew he wanted to get involved with the community, but didn't know how much time he would be able to offer given his hectic work schedule. However, after being matched with Little Brother Cristian, he quickly realized hanging out with his Little was an awesome way to spend a few hours a month, and gave him the chance to 'be a kid again'. Now after two years, Navin and Cristian reflect on their time together and participate in the Add a Little Campaign to encourage other guys to get involved with BBBSMB.
Watch Navin and Cristian in the Add A Little Campaign video:
 Navin:
Why did you decide to become a Big Brother?
I decided to become a Big Brother because I had always enjoyed mentoring in the past and was looking for an opportunity to again get involved in a community service activity. I'm also just an overgrown child and was excited about the chance to "be a kid again" as a Big Brother!
Were you nervous about Adding a Little to your life? How were your hesitations alleviated?
My biggest concern was how to fulfill my duties as a Big Brother while already having a busy work schedule.  However, it soon became apparent to me that hanging out with my little brother was not only an amazing way to spend a few hours each month, but also was a great escape from the stresses of everyday life. 
What is your favorite thing to do together? How do you Add a Little excitement to your day with your Little?
Although we've done some amazing things in our almost 2 years together (first row seats at the Red Sox during their championship run, amazing seats at a Bruins and Celtics game, bike tour around Boston, etc.), I most look forward to the times where we just grab a meal and hang out. These low-key hangouts really forge a friendship, and definitely put things in perspective for me.
If you could describe your Little in one word, what would it be and why?
Enthusiastic – he's always up for trying something new and has a great attitude.
What would you say to other guys who are interested in Adding a Little, but aren't quite sure it's for them?
It is an incredible experience being a Big Brother. The time commitment is very reasonable and the rewards of serving as a Big are immense. Once you start, you will see how much fun the experience is and wonder why you didn't start earlier.
Currently, there are 800 boys waiting for a Big Brother. The Add a Little Campaign is aimed at showing guys how Adding a Little can make a big impact on a child's life and hopefully encourage more men to volunteer. How did you both like being apart of the campaign?
Loved it – we had so much fun at the photo shoot and it's a day we won't ever forget. The frequent make-up application was also hilarious. We can't wait to see the final product!
Cristian:
If you could describe your Big Brother in one word what would it be?
Kind
What is your favorite thing to do with your Big Brother?
Go out to eat, my favorite place is Border Cafe!
What has your Big Brother taught you?
He has taught me to be more open to things and to try my best. When I don't think I'm going to do good at something he always encourages me.
Have you changed at all since having a Big Brother?
I'm definitely more confident in what I'm doing, especially school wise. Navin has told me his hardships when it comes to school so if he has overcome them, then I can too.
What was it like being apart of the Add a Little filming and photo shoot? What was your favorite part of the day?
It was fun! One of the best things we have done with BBBSMB. I am honored that they chose me! I've been wanting to be apart of the program for so long and had to wait a little while for a Big Brother since they depend on volunteers. When I finally got a Big Brother, it was awesome and I thought this guy is the best!
Would you recommend getting a Big Brother to other kids in Boston?
Definitely! Because its a great new experience. Making a new friend is a great thing, and you can have new experiences – travel to new places, do new things, and make special bond you never had.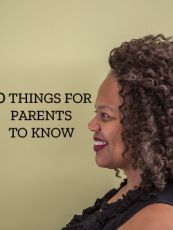 Free Fact Sheet
10 Things for Parents to Know
Children s safety is our number one priority; throughout the duration of the match, not just the beginning!
Get the Free Fact Sheet
---