Mentoring Real Life Story: Following In My Big's Footsteps
Mike was always a smart kid. He never had problems doing well in school and always got As and Bs in the classroom. Despite that, Mike never had a consistent male role model in his life to help guide him. That is until his Big Brother Austin came into the picture. Now, Mike is a graduate student at Harvard Business School, following in Austin's footsteps. He is also a Big Brother himself, and has helped recruit 40 new volunteers and raised $17,000 for the program.
To tell his story, he agreed to share his Harvard Business School application letter which we are grateful to be sharing with you today. 
"When I was thirteen years old, Austin, my Big Brother in the Big Brothers Big Sisters program, flew me from my home in Atlanta to visit him at the Harvard Business School. He wanted me to experience a day of classes and also meet his classmates. As class began, I sat nervously, half-listening to the case discussion. I had never left Atlanta before and was somewhat overawed by the whole experience. Soon my interest began to build as I realized that I was following some of the concepts being discussed. After section, as we walked back to his apartment, he asked me what I thought. I paused to gather my thoughts, still taking stock of the whole experience. "They are all just like you," he said. "They are smart, friendly people who applied themselves."
That experience changed my expectations. Until I met Austin, the only expectations of me were my mother's "don'ts", admonishing me to keep out of trouble. My mother worked hard, sacrificing the little time and money that she had to keep me on the right path. When I was born, she took me to a women's shelter, because she didn't want me to be shaped by my father's behavior. When I was six months old, she moved us into Egan Homes, a public housing project in Atlanta, where we lived until I was six years old. As I approached my teenage years, my mother felt certain that I needed a positive male role model. So, she enrolled me in the Big Brothers Big Sisters program. I am incredibly grateful that she understood what I needed—my relationship with Austin unequivocally changed the course of my life.
Elementary through middle school was easy for me. I didn't have to work very hard, and I got all As and Bs. It wasn't until my first semester in high school—when grades started to count—that I failed two classes. My mother was disappointed, but Austin was furious. Shortly after getting the news, he flew down from New York to meet with all my teachers, and pointedly asked me what I wanted to do with my life. I told him I wanted to go to college and get a good job. I'm not sure if I really believed that was possible, or if it was just what I knew he wanted to hear, but we laid out specific targets together that would put me in position to accomplish my goals: graduate with at least a 3.5 GPA, score well on the SAT, and letter in two varsity sports. This would be the first of many times in the coming years that I would set specific goals for myself, and then work methodically to achieve them.
I began surpassing expectations in the classroom, on the basketball court, and on the football field. I worked hard, stayed humble, treated my teammates and opponents with respect, and carried myself with integrity. After being selected as captain of my football team in my senior year, I received the Viking Award from my head football coach and principal in recognition for "excellence in character, dynamic leadership, outstanding academic achievement, and stellar athletic ability on the field of competition." Despite starting more basketball games on the bench than the court, I was named captain of the varsity basketball team. My basketball coach also asked me to train my returning teammates in a league outside of school that he couldn't participate in because he believed that the players would trust my judgment and accept my decisions as the acting coach. Austin's words reverberated in me. After applying myself, my goals were increasingly accessible, and the ripple effects were greater than anything I could have expected.
Austin expected me to do great things, and I learned that I was capable of far more than I thought possible. I experienced the satisfaction of setting goals and achieving them—a mindset that has become a foundation for me, helping me to succeed in college and in my career. I am my own man now. I know what I want, and I have come to appreciate the value of setting high expectations and seeking opportunities to push myself. At BofA Merrill Lynch, I have survived four layoffs and have been promoted twice. Out of the eighty-seven analysts who started in my cohort, I am one of five remaining. I've managed to thrive in this high stress, fast-paced environment, and along the way I completed a marathon, climbed Mount Kilimanjaro, and mentored an eighth grader while working 90-hour weeks. Every project, every endeavor is a new goal.
This past June, I gave my mentee, James, a tour of the Bank of America Tower where I work. As we neared the conference rooms with floor-to-ceiling windows, I saw his eyes light up as he looked down on Bryant Park from the twenty-fourth floor. It was a new perspective on the city he had lived in his whole life. In that moment, I had an opportunity to relive the wonder I felt when Austin flew me up to visit him at Harvard. Austin always used to tell me he got more out of our relationship than I had. I never really understood what he meant, but now I do. I feel so privileged to be able to help guide James, and open up other worlds for him.
I am ready for the next leg of my journey. A decade ago, I was a shy, quiet kid. Now, whether I am leading a client through a pitch, or updating a CFO on the status of his company's transaction, I want my voice to be heard. It doesn't matter how difficult the task, I have demonstrated to myself that I can achieve audacious goals that would have been beyond my wildest dreams a decade ago. I am ready for the next set of challenges, and I know my peers at Harvard Business School will push me to reach my full potential."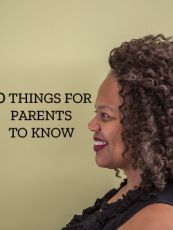 Free Fact Sheet
10 Things for Parents to Know
Children s safety is our number one priority; throughout the duration of the match, not just the beginning!
Get the Free Fact Sheet
---