College Athletes Give Back: Lesley Athletes are Leaders in Community
In the Fall of 2014, Lesley University's Athletic Director, Jen Benway, approached BBBSMB about presenting our program with hopes of recruiting a few of the athletes. Now almost into 2016, Lesley's athletes have become leaders in the community and provided mentors for many children in the Cambridge area. We highlight two of the matches that have been made and the impact they've felt, as well as the impact Jen has seen on the student athlete's as a whole. 
"Lesley University student athletes are not just leaders out on the field. By becoming Bigs, they are also leaders by mentoring today's youth"
In 2014, Lesley's Athletic Director, Jen Benway, partnered with BBBSMB to present BBBSMB and its opportunities to the student athletes. "BBBSMB is an amazing organization that helps to connect young men and children who need a positive role model in their lives. Working with BBBSMB gives our Lesley athletes the opportunity to change the lives of children who so desperately need a trusting adult in their life.  The effect of a Big/Little relationship lasts long after their time together".
Thus far, the partnership has been a big success, as many of Lesley's athletes are getting involved and making a difference in the community.
The children are not the only ones being impacted, as Jen sees a big difference in the confidence and leadership of the student athletes involved. "I have noticed the athletes continue to be involved on campus, but they also are more confident; growing and maturing as young men and women and becoming leaders among their peers at Lesley. They have found their voice and are confident to use it and stand up for what they believe in.  They are role models not only to their Littles, but within their own social circles on the college level.  Sometimes it's hard to be 'the first' to step up and make a commitment but I'm confident that our student-athlete mentors are getting more out of their relationship with their mentees than they ever expected".
Lesley University baseball players Mike Slaby and Nick Ladevaio have both stepped up to the plate as leaders in their community by becoming Bigs. They are each part of our school-based program and spend time with their Little Brothers once a week at the MLK School in Cambridge.
Mike Slaby, a junior on the baseball team, has been matched with his Little, Natnael, since last semester and they have greatly enjoyed their time together. "Honestly, the best part of my visits with Natnael occurs even before we start hanging out. Every time I walk into the MLK school cafeteria at the beginning of my visit, he runs up to me with the biggest smile on his face and jumps up to hug me. There really is no better feeling than knowing that somebody is that happy to see you".
Mike and Natnael both enjoy staying active, so a few of their favorite activities to do together are playing basketball and soccer.
Thus far, Mike has seen great improvement in their relationship and has seen a noticeable impact made on both sides. "Having the ability to be a positive influence on Natnael through Big Brothers has been such a rewarding and humbling experience. Our relationship has already grown significantly since when we first met last year and I can honestly say that he has impacted me just as much as I have impacted him".
Nick Iadevaio, a sophomore also on the baseball team, has been matched with his Little, Griffin, since last semester. They enjoy playing board games, reading comics, and playing sports with each other.
Nick has been involved with mentoring roles in the past, so the decision to become a Big Brother was an easy one for him. He understands that in a mentoring relationship that the mentee is never the only one to learn through the experience. "For the better part of a year, I have had the privilege of spending time with Griffin. His unremitting energy to simply live and enjoy life has taught me more than any textbook could ever do".
The two were able to keep in touch throughout the summer and will remain matched this semester. Each of them are very excited to see each other again and build off their friendship from last year. "The most impactful facet of the program for both of us is the unwavering friendship we have created. Even though there are years between us in age, I believe we both understand, at the end of the day, we will always have each other to count on".
Mike and Nick's leadership has made an impact on Lesley Athletics as a whole, as they have an additional 10 student athletes in the process of being matched. Even with the help of Lesley and other college teams including Emerson Men's Basketball, Tufts Baseball, and others we still have more than 800 boys waiting for mentors. To learn more about how to take the first step in getting yourself or your team involved visit our website.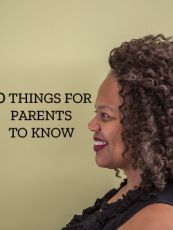 Free Fact Sheet
10 Things for Parents to Know
Children s safety is our number one priority; throughout the duration of the match, not just the beginning!
Get the Free Fact Sheet
---