Mentoring Real Life Story: Little Brother Nubian Reflects on his 15+ Year Friendship
Nubian was 8 years old when he met his Big Brother, Nnamdi. Nearly 15 years have passed and not only are they still connected, they started a company together. Here Nubian shares their story, reflecting on how having a Big impacted his personal development and how it influenced him to work at Big Brothers Big Sisters of Massachusetts Bay today.
Despite having an absentee father, I had an amazing upbringing. I played on countless sports teams and was constantly surrounded by loving friends and family. I got good grades and managed to stay out of trouble. I didn't have any behavioral issues (other than being a chatterbox!), but, generally speaking, I knew how to socialize and I was bursting with confidence. I had everything a child could ask for—yet something was missing.
I first met my Big Brother, Nnamdi Okike, when I was eight-years-old. I didn't know it at the time, but our relationship would help me develop the skills necessary to tackle any obstacle that came my way.
It's important to keep in mind that I was already a pretty awesome kid, so I'd like to think that I was a relatively easy mentee. However, there's a common misconception that only poverty-stricken kids with no adult role models need mentors and that mentoring them would be difficult due to their differences. I was a great kid, but there were still plenty of life lessons to learn from an adult friend.
I had a diverse range of interests and was fairly mature for my age, so connecting with a young adult who had similar interests might have been easier for me than most. It also helped that Nnamdi was easy-going and never made me feel like he was solely there to teach me right from wrong. Instead, he was a real friend. He taught me cool things like placing a napkin in the head of a salt shaker so no salt would come out, why Vince Carter is one of the greatest dunkers of all time, and miscellaneous fun facts that he would pick up in his case studies.
Whether we were going to the movies or simply grabbing a slice of pizza, we were constantly enjoying each other's company and exchanging ideas, unknowingly building an unbreakable bond.
Our friendship didn't just influence me socially, it also had an impact on my education. I distinctly remember the first time I spent the night at Nnamdi's dorm on the Harvard campus — eating breakfast and dinner in the dining hall, playing basketball with his friends and staying up until the wee hours of the morning. This opened my eyes to a world most kids born and raised in Cambridge only get to experience from the outside.
Personally knowing a Harvard student who looked, spoke and dressed like me with the same tastes in music made the idea of attending Harvard seem real to me. I didn't end up going to Harvard, but I have no doubt that I could've had I applied myself more in high school.
Eventually, the time came for Nnamdi to graduate from college and move to New York to pursue a career in venture capital, but we stayed in touch and hung out whenever he was back in town. Eventually, I also moved to New York to pursue my college degree at Pace University.
Several years later Nnamdi and I successfully launched an e-commerce company, Vencer NY, where we seamlessly merge cool curated content with commerce. Starting a company is one of the most challenging yet gratifying things I've ever done. It's even better that I got to do it with one of the smartest/highly accomplished human beings I've ever encountered — one who also just happens to be my Big Brother and lifelong friend.
I'm forever grateful that Nnamdi gave me an opportunity and resources to do something that most college kids only dream about. I got to witness him grow into the amazing man he is today and now he's able to do the same with me.
Years later, as I continued to develop my skills and enter the workforce, I decided to commit myself to enhancing the lives of others with an organization I feel passionate about. Today I'm proud to say that I am one of the thousands of success stories made possible by Big Brothers Big Sisters of Massachusetts Bay.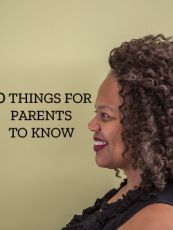 Free Fact Sheet
10 Things for Parents to Know
Children s safety is our number one priority; throughout the duration of the match, not just the beginning!
Get the Free Fact Sheet
---