Rain, Rain, Stay All Day- Bigs and Littles Will Have Fun Anyway!
We've had a pretty rainy summer so far, but don't let that stop you and your Little from having fun. There are tons of fun indoor and rainy day activities for Big-Little bonding. Check out this list we put together and you'll never look at rainy days the same!
Pass Go and Collect $200
Everyone knows that a game of Monopoly is a good way to fill a few hours. Playing any board game on a rainy day can be a great way to bond with your Little, especially if they have a competitive side! Your Little promises not to tell when they let you win…
 2. See What's Playing
Head over to your local movie theater and finally see the movie that you've both been dying to see! Don't want to drive all the way there? Pop your own corn and learn more about your Little by putting on their favorite movie at home.
3. Have a Paw-fect Afternoon
Visit your local animal shelter's website and check out what kind of donations they are currently in need of. Whether you and your Little are dog or cat people, going pet shopping and getting a few donations for animals in need will surely leave you both feeling fuzzy inside.
4. Be Art Critics for the Day
Visit the Museum of Fine Arts, Institute of Contemporary Art, or Isabella Stewart Gardener Museum and pretend you're shopping for one of-a-kind-pieces. Bring along sketchbooks and see who is closer to being the next Van Gogh by trying to draw the artwork you see.
5. Big's Kitchen
Double knot your aprons and have a bake-off with your Little. Bake cookies, decorate a cake or even create your own pizzas. The possibilities for food are endless, and a rainy day is perfect to experiment in the kitchen!
6. Mass Bay's Next Top Big
Stroll through the mall or your local thrift store in search of the most ridiculous items of clothing you can. Dress up, snap a few selfies, and strut your stuff in clothes you would never buy, but are fun to try.
7. Laze' of Glory
Get up and moving by playing Laser Tag! What better way to bond than defending your base against enemy players? It's a great way to stay active when outside isn't really an option.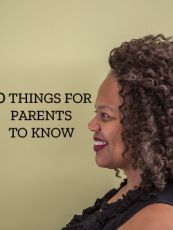 Free Fact Sheet
10 Things for Parents to Know
Children s safety is our number one priority; throughout the duration of the match, not just the beginning!
Get the Free Fact Sheet
---