Running for a Cause: Meet Big Brother & Boston Marathon Runner Rishi
This year, Big Brothers Big Sisters of Massachusetts Bay is lucky enough to have two AMAZING Boston Marathon runners who just happen to both be BIGs!
At the end of January, Joe and Rishi agreed to train for the 26.2 mile Boston Marathon and to each fundraise $5,000 in just under two and a half months.  We are so grateful to both of them for taking the plunge, and we hope that you will cheer them on the day of the race and support their fundraising efforts for Big Brothers Big Sisters of Massachusetts Bay!
This week, we are highlighting Big Brother Rishi. A cyclist turned marathon runner, he has been thinking about participating in the Boston Marathon since he can remember and will finally accomplish that feat this year. Read along to hear about his training, why he is running for BBBSMB, and don't forget to help him reach his goal of $5,000!
Big Brother Rishi
I am super proud to have the opportunity to run the prestigious Boston Marathon on April 17th this year! While I enjoy pushing myself physically, I've done so primarily by cycling, so I am looking forward to the challenge of completing my first marathon (I was a much better runner in high school!). I am doing this for Big Brothers Big Sisters of Massachusetts Bay (BBBSMB), an organization I have been a part of for nearly 3 years. Ty, my little brother, is a phenomenal athlete himself- a great football and basketball player. For his age, I have never seen someone so selfless and caring for his mother and two younger sisters. He is a great kid and is on a path to do some incredible things! I've appreciated the relationship BBBSMB has allowed Ty and I to develop over the years- something very unique and meaningful. I appreciate all of you for making donations to this great organization!
Age: 31
Hometown: Somerville
What is your longest run or what marathons have you completed in the past?
I have never done a full marathon, but completed the Hartford half marathon in the past. I have actually been more into cycling in my past than running and have rode from New Hampshire to Montreal & San Francisco to Las Vegas.
What can we find you listening to when training?
I actually mainly listen to podcasts during my training. NPR & How I Built This, to name a few. When I want to switch it up though I will put on some U2.
Favorite post-run snack?
Dark chocolate and sea salt.
What is a typical day of training like for you?
I will wake up early, stretch for 30 minutes, get my body ready to run, then throw in the headphones and get out there. The first few miles are always key mentally, as you want to keep a positive mindset throughout the entire run. Some of my favorite spots to run include: The Charles River, Belmont, Arlington, and the Minute Man Trail.
What inspired you to run the 2017 Boston Marathon for BBBSMB?
It was a combination of a few things. Growing up by Boston, it was something I always knew that I wanted to do one day. Always in the back of my mind. I actually reached out to BBBSMB in years past, and this year was lucky enough to get accepted. Secondly, just running for BBBSMB was an easy decision. The organization itself does tremendous things and the impact it has on the community is great. One of the best ways to solve problems is putting in the time and effort, so what mentors are doing for their Littles is very important.
Do you have a positive mentor in your life? How was mentoring had an impact on you?
My mother, father, sister, and cousin have all played a major role in my life throughout the years and really helped me grow as a person. I also had a close family friend who provided me an outside balance from my family and was very helpful to me over the years.
Why did you decide to become a mentor yourself?
Of all the ways to give back to the community, I just felt like this was the best and most rewarding way to do so. I feel as though putting my time and effort into giving back rather than just money is much more valuable. Also, being able to see the return that Ty, as well as myself, get from the program is incredible.
What are some of your favorite things to do with your Little? Favorite memory?
Being together for 3 years, we have changed up our outings a lot. One of our favorite things to do is rock climbing. We will often go to MetroRock or Brooklyn Boulders and just hang out, chat, and climb. One memory that sticks out for me is when we went ice skating at the Frog Pond and went to Fin's sushi afterward. Ty isn't normally crazy about trying new foods, but looking over the menu he decided to try a sushi pizza and he ended up loving it. We now get sushi quite often. It was just a really cool moment to see him feel comfortable trying something new and ending up really liking it.
How have you seen your relationship grow from the first time you two met? 
The least a mentor can ask is having their Little open up to them. Depending on their situation, it can be hard for them to do that. Over our 3 years together, Ty has really opened up and let me into his world. We have both put in time to get to know each other better and our relationship has really grown since.
How do you plan on celebrating finishing the Boston Marathon?
Chocolate, lots of chocolate. And ice on my whole body. I will have some friends and family at the finish line, so also celebrating with them for dinner or lunch. After that, just rest and take a little time off from running.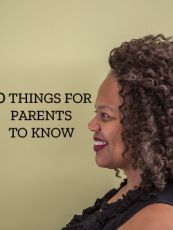 Free Fact Sheet
10 Things for Parents to Know
Children s safety is our number one priority; throughout the duration of the match, not just the beginning!
Get the Free Fact Sheet
---