Waiting Little of the Month: Meet Dan
Big Brothers Big Sisters of Cape Cod & the Islands, a member of the Big Brothers Big Sisters of Massachusetts Bay organization, is the only one-to-one youth mentoring organization serving Cape Cod and the Islands.
While the agency is making a real difference in the lives of more than 300 youth by providing them with an invested and caring adult mentor, there is continuously a need for more mentors. Right now, there are more than 85 children on the waiting list hoping for a Big Brother or Big Sister.
These kids, all deserving and eager to be paired with a mentor, patiently wait to be matched with a someone that is carefully selected for them based on similar interests, availability, and geographical location. One Little-to-be in particular has waited longer than most—solely because of the lack of available mentors in the area where he lives.
Meet Dan
Dan is 7 years old and lives in Yarmouth. A lack of male volunteers in the mid-cape area have left him on the waiting list for more than a year. Dan comes from a family with multiple other siblings, so he is looking for a one-on-one mentor to be a listening ear and take him out of the house to experience fun, new things.
Although he can be a little shy at first, Dan is very easygoing, active, and very interested in experiencing new things. He loves being outdoors and playing sports, namely football and baseball, and is "excited to play catch with a Big Brother!". Dan would also like a Big Brother to relax and talk with while playing board games, cards or other activities the pair find in common.
There are many other kids like Dan throughout the Cape and Islands still waiting to be matched with a Big Brother or Big Sister. Big Brothers Big Sisters of Cape Cod & the Islands offers a variety of programs (school and community-based) for Bigs to participate in based on what will work best for their schedule. Volunteer must commit to 4-8 hours per month for a minimum of one year.
If you are interested in learning more about how to become a mentor or would like to enroll a child, please call 508-771-5150 or visit our website here. Please consider sharing Dan's story to help him and other kids on the waiting list find a Big Brother or Big Sister.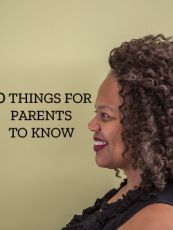 Free Fact Sheet
10 Things for Parents to Know
Children s safety is our number one priority; throughout the duration of the match, not just the beginning!
Get the Free Fact Sheet
---