Bucket List: 12 Things To Do With Your Little this New Year
A New Year is always an exciting time to try and learn new things. In a match, this is especially true. So for the New Year, we mapped out some of the best activities you can try each month as well as highlight a few of the many deals our awesome partners provide. Track your progress with these recommended activities, and be sure to share with us when you actually go out and try them!
January- Stay active at the YMCA
Instead of hibernating inside due to the cold, make a resolution with your Little to remain more active in the coming year. A great way to do this is visiting your local YMCA. You two can shoot some hoops, go swimming, or just exercise to shave off all the extra food from the holidays. All Bigs and Littles receive free admittance, so this is a perfect chance to have some fun while staying active.
February- Go ice skating in the Boston Common
Unlike last month, now try to embrace the winter and bring your Little to the Frog Pond in the Boston Common to do some outdoor ice skating. Whether you two are experienced or new skaters, skating at the Frog Pond is a great time and a must-try for all Bostonians.
As one of our partners, they offer free admission and skate rentals to all Littles.
So lace up those skates, keep your ankles straight, and have some fun!
March- Visit the Diablo Glass School
The Diablo Glass School is a great place to learn and have fun with your Little. Every other Sunday from 1-3, they offer an interactive glassblowing demonstration, as well as a chance for the two of you to create your own glass pendants.
As a partner, the cost is free for Littles and $25 for Bigs. They also ask you to call ahead before your visit.
April- Go to Fenway Park
In honor of opening day, we recommend bringing your Little to check out the home of the Boston Red Sox. Baseball fan or not, Fenway Park is one of the coolest places in Boston you can visit. You can either buy tickets to a game or simply take a tour of the park. With the tour, you learn all about the history of the team and park, and even get to experience one of the coolest views in sports on the Green Monster.
At BBBSMB, we offer many tickets to matches, so be sure to ask your match support specialist about grabbing some!
May- Make a signature meal with each other
Whether the two of you know your way around a kitchen or not, cooking is a great way to be creative and share a memory with your Little.
Instead of making something simple like pasta or tacos, branch out and make a signature dish that you will BOTH like. Try combining a few of your favorite foods, incorporate your heritages, and make sure to share with us what you come up with!
June- Kayak the Charles River
School is out and it is finally summer time! Start the summer off right and hit the waters with your Little. At Community Boating Inc., you and your Little can rent a double kayak for the whole day for just $20. Bring some bagged lunches for a picnic out on the ocean and have a memorable start to your summer together.
July- Enjoy the outdoors and grab a bite to eat at our annual Family Picnic!
Live it up at our our annual Family Picnic with tons of food, fun, and friends to enjoy the beautiful summer weather with. Whether you're up for a game of touch football, Big vs Little pickup basketball, or tossing the frisbee with your pals, the Family Picnic is a great opportunity to meet other matches and catch up with your Match Advocate. There's also an ice cream truck with FREE ice cream, so don't miss out!
Check out some of the amazing photos from 2015's Family Picnic here.
August- Hit the waves at our Surfrider event
Surfs up dudes! Every August, thanks to the Surfrider Foundation, we host this event at Nahant Beach and give surfing lessons to Bigs and Littles. Also filled with food and beach games, this is a great day to get outside and enjoy the tail end of the summer.
This event is free of charge, so grab your bathing suits and have a totally tubular day!
P.S. Make sure you don't get any sand in the potato salad.
September- Visit the Museum of Science
As your Little (and possibly you) are getting ready to go back to school, start getting your brains rebooted after a long summer and visit the Museum of Science. There is so much to learn in the various exhibits, and is always a great time for all ages.
Also at the museum, Bigs and Littles get free admittance to the computer clubhouse where you can learn how to create songs, 3D models, videos/animation, websites and many more.
Both of these activities are a lot of fun for both Big and Little, and also helps encourage and show how fun learning outside of the classroom can be.
October- Take a Boston bike tour with Urban AdvenTours
In the changing of the seasons, we recommend you grab your helmets and take a historic bike tour with Urban AdvenTours.
At Urban AdvenTours, you and your Little get to take a 10 mile bike tour through the streets of Boston. This is a great way to stay active, as well as learn about our great community. Bike Rentals are only $10 for Bigs and $5 for Littles.
November- Paint pottery at The Clayroom
Get the artistic juices flowing and check out The Clayroom with your Little. Each of you can pick a piece of pottery and see who can make the cooler paint designs. Also, with the holiday season around the corner, you two can use this opportunity to make awesome homemade gifts for family members. They will be sure to love it! As our partner, Littles at The Clayroom paint for free.
December- Take your Little to the Nutcracker
Visiting the theatre may not be the first idea on your Little's mind, but bringing them to a show like the Nutcracker can do a lot to expand their mind and learn new things. Along with that, the Nutcracker is simply an awesome show to kick off the holiday season. If you're interested, check in with your match support specialist for free tickets!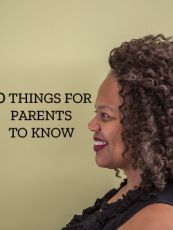 Free Fact Sheet
10 Things for Parents to Know
Children s safety is our number one priority; throughout the duration of the match, not just the beginning!
Get the Free Fact Sheet
---